Today is Good Friday, as usual I am attending the way of the cross procession.  It is a long procession because it has 14th stations.  It's started around 4:00 o'clock in the morning.  My family and me used to join the procession, years back already.  Just this year is different because we are attending without my father because he is not well yet.  While doing the procession, I am busy working with my camera.  Below are the pictures I took earlier.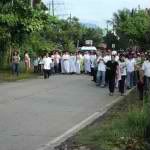 The people joining the procession.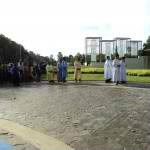 Stopped in every station for a prayer.



On the way to the next station under the heat of the sun.
The procession ended at around 8-9 o'clock in the morning.  I have a little back pain, need to lie down for a few. God bless everyone!