As continuation for the summer topic, allow me to share to all of you my Favorite Summer Activity.  Below is the picture that the family loves to do.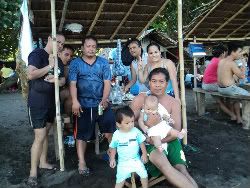 The family and friends.



My two niece in the water.
The family loves to go to the beach during summer season.  Seeing the sands, water, waves and wind is nice experience.  Be with nature to meditate like going to beach is my favorite summer activity ever.