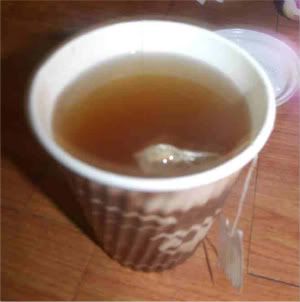 I must admit I am not a tea drinker.  To be honest I just to do not like the taste and the smells of a tea.  But when a friend told me the benefits I can get from drinking tea, it kind of change my mind.  For health reason I decided to drink tea once in a while.  I am not used to it till now.  I am just a newbie when it comes to drinking tea.  I wanted a healthy body that is why as much as possible I will drink tea three times a week for now.  Till I get used to it.  I prefer green tea because it is more of a healing tea as they say.
There are several reasons why we should drink tea.  Upon reading and searching, I find some reason why we should drink tea.  You can see it below:
*  it can prevent us from cancer because tea is a treatment to our body,
*  increases the metabolisms and fat oxidation,
*  reduces the risks of heart attacks and heart diseases,
*  reduces the level of cholesterol in blood.
These are only a sample from the benefits we can get from drinking tea.  You will find more as you discover the wonder of drinking tea.  So, act now before it is too late.  Let us drink tea now to have a healthy body.