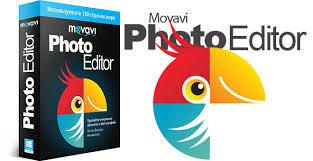 Want to start trying to edit your photos to improve their appearancce or correct some of the common issues that inevitably crop up despite your best efforts? It is great to have the option to edit your photos, and all you need to do so is a little bit of know how.
For starters you need to choose a good photo editor, and the Movavi Photo Editor (http://www.movavi.com/picture-editor/) is definitely the best option in this regard. Not only does it have numerous powerful features but it also is intuitive enough that using them will feel natural. In short, you won't have any learning curve to speak of and will be able to jump straight in and start to edit your photos.
Normally the first step to edit any photo is to go over it and decide exactly what you'd like to tweak, adjust, or alter. Since this may be your first time editing photos, here are a few areas that you can choose to edit:
 Changing the photo composition by removing objects or people that are in the way of the shot. The Movavi Photo Editor will allow you to simply select and erase any element you don't want as part of your composition.
 Altering the frame of the photo by rotating, flipping, leveling, cropping, or resizing the photo to best reflect the central element.
Enhancing the quality of the photo by adjusting the color settings such as the brightness, contrast, hue, saturation, temperature, and so on. Also you can use other features to correct common problems with photo quality such as blurriness or pixelated images.
 Adding customizable text to create watermarks, captions, titles, and so on.
All these features and more are part and parcel of the Movavi Photo Editor and using them is simply a matter of selecting the appropriate tool and putting it to work. It is really accessible so you shouldn't have any issues finding the right tool and figuring out how to useit should just take a couple of minutes.
Be sure to try out new things and don't hesitate to experiment. The only surefire way to really star to develop a 'feel' for editing photos is to keep on tweaking and adjusting various settings until you start to get it to look  the way that you want. From there, you should be able to build on what you know.